Waterproof Flooring in Steinbach, MB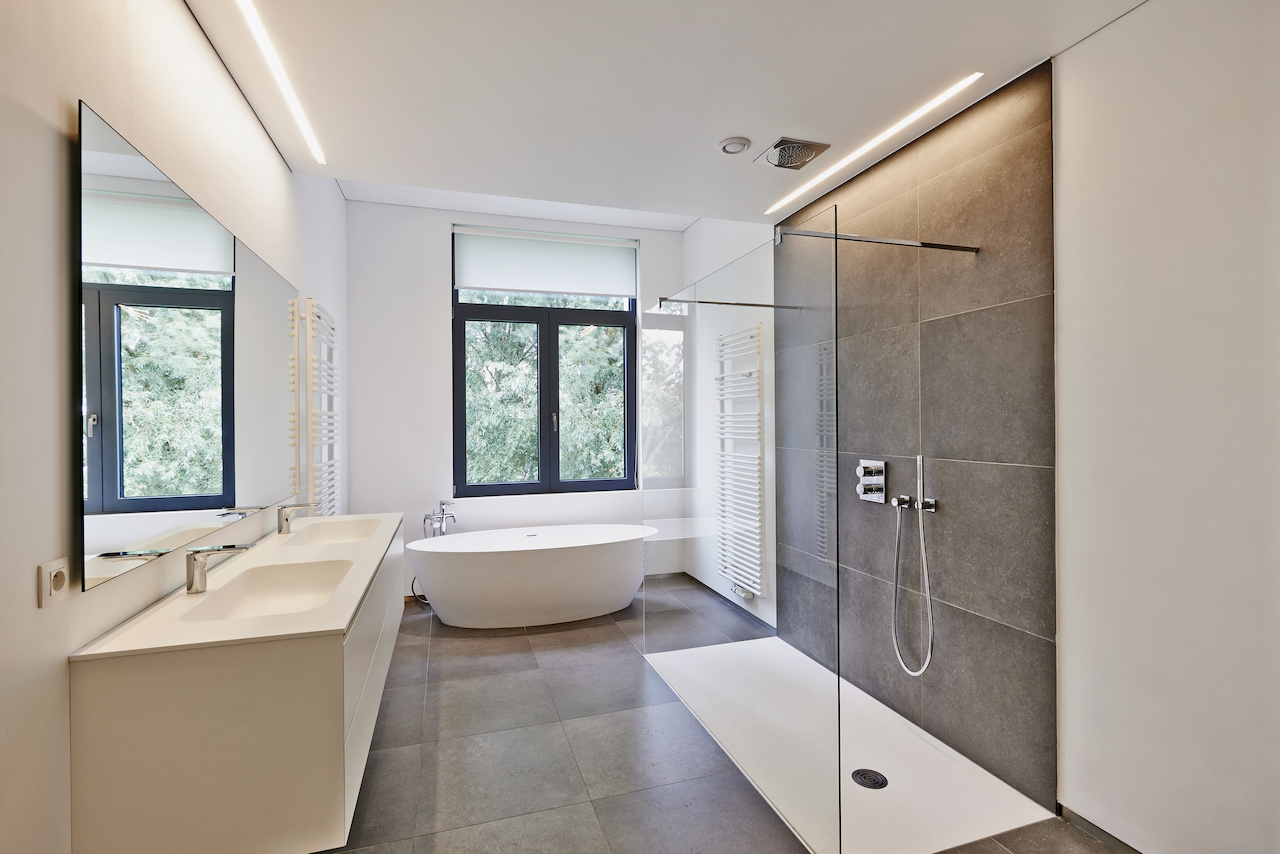 Don't waste another minute worrying about spills on your home flooring. At our highly recommended showroom, we have the solution you're looking for. Visit us to browse our innovative waterproof flooring in Steinbach, MB. Thanks to today's manufacturing breakthroughs, you can enjoy a luxurious vinyl, carpet, or laminate floor without the usual worry or hassle. Stop by today to discover why our waterproof floors are the right choice for making your life at home noticeably easier.
Versatile Waterproof Floors
We are your one-stop shop for a long-lasting flooring upgrade. The variety of waterproof flooring we offer is available in numerous colors and textures to satisfy any interior design preferences. Come talk to our friendly and knowledgeable associates about the flooring options available from sought-after, industry-leading brands such as:
Shaw LifeGuard
Bruce
Tigressa H2O
Innovia
Downs H2O
Mohawk
Armstrong
Audacity
The Perfect Choice for Active Households

Our flooring solutions are perfect for busy households with small children or pets. With our resilient products, you'll receive peace of mind knowing that spilled drinks or pet accidents will not ruin the luxurious look of your home's new flooring. Turn to our helpful associates to show you what makes us the area's most trusted flooring showroom.
The Benefits of Waterproof Flooring

Moisture damages flooring not only by staining the surface. Worse damage occurs beneath the upper layer of your flooring. Water causes warping and deterioration in your flooring material, and it also affects the sub-floor, which is often difficult and costly to repair.
Our waterproof laminates, vinyl, and carpets, though, are engineered to resist wetness. With potent, water-repellent underlayment acting as a barrier, these products offer superior protection. In addition, our waterproof carpet is finished with stain and soil-resistant treatment. When you choose the waterproof flooring from our showroom, you get unbeatable performance and value.
Reliable Waterproof Carpet
Maybe you like the idea of waterproof flooring, but you're really interested in new carpet. Don't worry; our showroom has you covered. Soft, cozy carpet now has waterproofing capabilities as well, and you can enjoy the carpet's classic look without worrying about spills soaking into the fibers and damaging the subfloor.
With our waterproof carpeting options, accidents are easy to clean, and the fibers won't retain stains or odors since our carpeting has a soil and stain-resistant treatment. Whatever style you have in mind, you'll find at our extensive showroom.
Professional Waterproof Flooring Installation
Whatever style of waterproof floor you decide to purchase, you get the most out of your new flooring by letting us provide our professional installation services. Our flooring experts ensure that your new waterproof vinyl flooring, laminate, or carpet floor is properly installed for optimized product longevity and visual appeal.
Contact us to get started on your waterproof flooring upgrade. We proudly serve our customers from throughout the Steinbach, Manitoba, area.