Luxury Vinyl Planks in Winnipeg, MB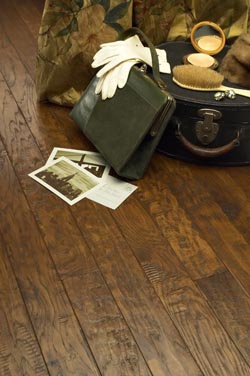 Upgrade your home or business with flooring from Steinbach's Flooring Canada. We are your source for luxury vinyl planks in Winnipeg, MB. We have a wide selection of LVT planks, all available in a wide range of styles and colours. Visit our newly renovated showroom in Steinbach to browse our tiles, as well as discover our selection of flooring materials.
Beautiful & Durable
A luxury vinyl plank floor combines the timeless beauty of natural materials with the simplicity and durability of vinyl. Each plank has the appearance of natural wood, created using advanced imaging and embossing techniques, and the overall look and feel are very realistic. That means your new floor can look just like high-end species, such as oak, cherry, or exotic hardwoods. You truly get the best of both worlds with LVT.
Luxury vinyl is a great material for any area of your home or business, even rooms where the floor may be exposed to water or high humidity. It's an excellent choice for kitchens, bathrooms, and other areas where natural hardwood may not be appropriate. Vinyl is resistant to water and stains, and it stands up well to heavy foot traffic, so you can use it almost anywhere.
You'll Be Floored by the Results
Replacing a floor can completely transform the look and feel of a room. With luxury vinyl planks, it's easy to achieve the result you want. This versatile material is available in a huge variety of designs to suit any interior. Whether you want to match existing hardwood flooring elsewhere in your home or create a distinctive new look, an LVP floor is an excellent choice. The results are sure to impress.
Easy Installation
Luxury vinyl plank floor installation is quick and easy. Steinbach's Flooring Canada offers installation for customers in the Steinbach and Winnipeg areas and throughout Southeastern Manitoba. Our installation team works efficiently to deliver a fast, flawless installation at a fair price. We pride ourselves on the quality of our work, and we always treat our customers' properties with respect.
Guidance & Advice
Contact us or visit our showroom to learn more about luxury vinyl planks and other flooring materials. Our friendly sales team is always ready to answer any questions you may have. If you're not sure what type of flooring would work best in your home or business, just let us know. Our team is happy to provide recommendations based on your needs. We have the knowledge and experience to guide you through any flooring project.

Contact us to find the right flooring material for your remodeling project. We serve Steinbach, Winnipeg, and Southeastern Manitoba.