Laminate Flooring in Steinbach, MB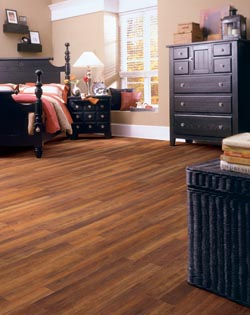 Freshen up the look of any room in your home or business with the choice products from our local store. As a top source of laminate flooring throughout the area, we feature a full selection of materials that will make every space stand out for all of the right reasons. Our exclusive laminate flooring prices and inventory give you a way to upgrade your interior design without overspending. We offer a wide variety of product options to make your space pop. Shop at our local showroom today to find everything you need to complete your remodeling project.


Exclusive Laminate Flooring Prices for Your Purchase
Are you ready to make a change in your interior décor? While many homeowners believe that they need to perform a full remodeling, simply switching up your flooring can have a major impact with very little construction required. When you turn to us for your laminate flooring installation, you will create a new look with ease.
Our exclusive laminate flooring prices give homeowners a way to upgrade their space without having to sacrifice quality on materials. We carry a complete selection of products that will fit any type of room.


Schedule a Laminate Flooring Installation
Once you have decided to use laminate flooring in your location, turn to us to take on your installation project. Our contractors work quickly and efficiently to ensure that your job is handled correctly the first time. With us on your side, you will not have to go through expensive and avoidable repairs in the future. We ensure that your laminate floors are laid down properly and evenly.
Our showroom features a series of products and services for each of our customers. When you shop for your laminate floors with us, you can trust that your purchase and installation are in our team's capable hands. Our goal is to help you upgrade your space without sacrificing your style preferences.


Why choose laminate flooring?
With all of the flooring options available on the market today, what make laminate flooring the right choice for you? Laminate flooring is a versatile material that lets homeowners mimic the look of their favorite surfaces. This durable product is easy to clean and maintain, making it ideal for busy households.
Enhance the look of every room when you take advantage of our product options. We find that most homeowners love the natural look of hardwood and other materials, but prefer an alternative for their own spaces. When you are ready for an easy upgrade, turn to us to take advantage of our laminate flooring prices. Our selection of products is designed to deliver a beautiful look without the need for extensive maintenance over time.
Today, there are countless laminate products on the market. No matter what your exact design preferences are, we make it easy for you to find the right style for your space. At our showroom, we carry products from some of the top brands in the industry. Shop with us today to explore our inventory of materials from the following leading manufacturers:
Shaw
Beaulieu
Metropolitan
Kraus
Armstrong
Mannington
Mohawk



Contact us to use our stock of laminate flooring for your home or business. We feature competitive laminate flooring prices for clients throughout Steinbach, MB; Winnipeg, MB, and surrounding areas.