The Go-To Store for Flooring in Steinbach, MB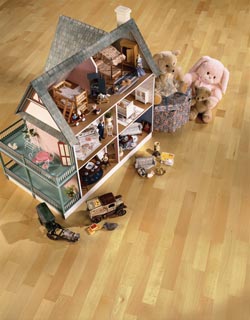 The floor is the foundation for any room's interior design. With the right surface, you can not only achieve the aesthetic you want but also fulfill your practical needs for the room. At Steinbach's Flooring Canada, we're proud to be the go-to store for both homeowners and business owners searching for the ideal surface. Visit us today, and you'll quickly see why so many local property owners rely on us for beautiful and dependable flooring in Steinbach, MB.
What Sets Our Store Apart
Why do so many property owners and contractors count on our store? It's because we make it easy to find the perfect floor. We carry a diverse array of surface styles in our showroom, with something available for all types of residential and commercial projects. Our collection includes:
Hardwood
Tile
Luxury Vinyl
Carpet
Laminate
Whether you are redesigning your living room or upgrading the bathrooms at your company, you'll find the right surface for the job at our store. In addition, all of the flooring brands we sell come from trusted manufacturers with reputations for quality. Speak with our knowledgeable staff you need to get important insight into our products and help choosing the best floor for your design goals.
We don't just make finding the right surface easy; we also make installation a breeze. Professional installation is available through our store for every product we sell. Since installation affects not only your floor's appearance but also how vulnerable it is to wear and tear, it's crucial to ensure the job is done right. With our flooring installation crew on your side, you can relax while we make sure all warranty standards are followed correctly. In no time at all, your new floor will be ready to show off.
The Importance of Maintenance
When you invest in a new floor, you want to get as much value from it as possible. The best way to lengthen the lifetime of your surface is routine maintenance. Whether you choose hardwood, carpet, or another style entirely, the right care will help your floor look like new longer.
Talk to the team at our flooring store to get the details on your purchase's recommended maintenance. We're happy to answer any upkeep questions you may have, as well as match you to a product with maintenance needs that match your lifestyle.

Contact us to learn more about the types of floors we sell and our services. We proudly serve clients from throughout Steinbach and Winnipeg, Manitoba, as well as the neighboring communities.