Your Source for Home Flooring in Steinbach, MB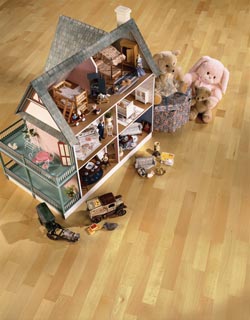 The key component in every room of your home is the floors. By choosing the right surfaces, you can achieve the aesthetic you want while also improving the functionality of the space. At Steinbach's Flooring Canada, we understand this, which is why we are your go-to source for home flooring in Steinbach, MB. We have one of the largest selections of flooring available and offer many different surface materials such as carpet, tile, laminate, and hardwood. Visit us today to explore all the flooring solutions we have available for your home.
Offering the Right Flooring Solutions
Whether you are looking for lush carpet flooring for your bedrooms or ceramic tile to redo your kitchen, we have the solutions you need. For your home improvement project, we carry a diverse array of flooring options from the industry's top brands allowing you to find high-quality surfaces quickly.
Additionally, our flooring experts are here to help you find the perfect solutions for your new floors. We offer advice on which style of flooring to choose for each of your rooms. We also can help with your design decisions by providing our expertise when selecting colors and patterns for your new tile, carpet, or hardwood surface. This way you know that your new surfaces will look amazing in your home and that they will match your décor. So when you are looking for the perfect new laminate, vinyl, or carpet flooring for your home, turn to our team to help you find the ideal surface.
Complete Professional Installation
In addition to helping you find the right flooring, our team also helps to install it in your home. We offer professional installation services on all the surfaces we offer, ensuring that your new floor looks as good in your home as it did in our showroom.
Our installation team has the skills and experience needed to handle all types of material and will appropriately place your hardwood or tile flooring. Additionally, with our team handling your installation, you can rest easy knowing that we meet all warranty standards. This way, you will know that your surface is covered in the event of any problems. To learn more about our installation services, reach out to our office.
The Importance of Maintenance
After you invest in a new floor, you want to get the most value as possible from it. The best way to ensure your new tile or hardwood flooring lasts for years is to develop a regular maintenance routine. This way, your surface will retain its beautiful aesthetic and appeal long after installation.
At our flooring store, we can offer you details and advice on the recommended maintenance strategies for your new surface. No matter what questions you have about your flooring, our team is always happy to provide the answer.
Contact us to learn more about the styles of flooring we have available for your home. We proudly serve clients throughout Steinbach, MB, and the surrounding areas.