Hardwood Flooring in Steinbach, MB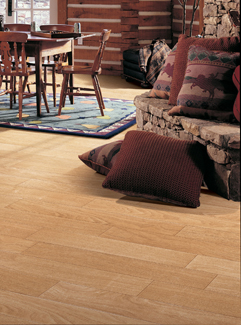 Create a regal look throughout every room in your home when you shop for a new set of hardwood flooring in Steinbach, MB, at our expansive showroom. Our local store offers home and business owners quality materials at competitive hardwood flooring prices. No matter what size room you are looking to upgrade, you will find what you need when you visit our showroom. From kitchens to dining rooms, hardwood floors deliver a fresh look and a classic style to every area. Shop at our local showroom today to take advantage of our options from the leading brands in the industry.
As a home or business owner, you deserve the very best in your location. As one of the leading hardwood flooring stores in the region, we proudly stock products from trusted manufacturers. Our inventory includes options from the following:
Armstrong
Northern Wide Plank
Divine
Wickham
Metropolitan
Beaulieu
Dansk
Fuzion
Hardwood Flooring Prices to Fit Your Needs
While many homeowners believe that adding hardwood floors to their space is expensive, it is a job that can fit every price range. Our hardwood flooring installation services are available in spaces of any size. When you shop at our showroom, you will find a full selection of materials that fit every type of taste preference and price need.
Our showroom offers countless options for you to choose from, in species, colors, finishes, and sizes. With all of these options, we understand that it can be difficult to make the right decision for your home or business. Our sales team is available to walk you through the selection process. We are happy to answer any questions about the benefits and features of our products. Our goal is to provide clients with the materials that fit their style, budget, and performance preferences.
On Your Side for a Hardwood Flooring Installation
Many people believe that a hardwood floor installation involves nothing more than just laying a few planks down. However, this is a job best left to the professionals. Our experienced contractors work carefully to ensure that your project is handled to the highest standard. We work quickly and efficiently to deliver flawless results for jobs of every size. With us on your side for your hardwood flooring installation, you will not have to worry about the need for future repairs due to shoddy construction.
Make your space stand out for all of the right reasons. When you shop at our location, you will create a bold and beautiful look in your home. These stunning and durable products stand up to years of regular use without chips, dents, or cracks.
Contact us to learn more about our excellent selection of hardwood flooring. We proudly serve customers in the Steinbach, MB, and surrounding areas.

Contact our showroom to discover your options for hardwood flooring. We proudly feature convenient hardwood flooring prices for clients throughout Steinbach, MB; Winnipeg, MB, and surrounding areas.