Laminate flooring installs quickly and is beautiful, durable, and easy to maintain. It's available in a wide variety of finishes, including wood, stone or tile. In recent years, it has become one of the most popular flooring choices in the country.
Because laminate flooring is water resistant and incredibly easy to clean, it's used most in kitchens, bathrooms and family rooms. As one of the most affordable options available, homeowners have installed it in every room of their house.
Your laminate floor can be installed over just about any type of sub floor, including tile or concrete, which has increased its popularity among home improvers. It's often the perfect solution for young families or first- time home buyers who want the look of hardwood, stone or ceramic tile. And, like hardwood or other natural surfaces, you can warm up your room or change your style by adding area rugs and other accent pieces.
Most laminate products have fantastic warranties which means that manufacturers are confident your new laminate floor will go in looking beautiful and will remain beautiful for years to come.
Ready to install one of the most durable, easy-to- maintain and beautiful floors available to homeowners today? Come to Flooring America to see our full line!
---
Laminate is one of the most durable, easy- to-maintain and beautiful floors available to homeowners today.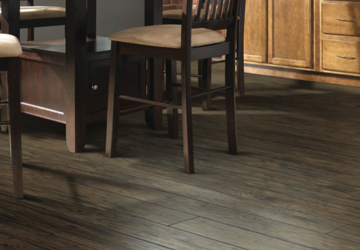 Design Distinctions
Indulge your personal style with this stunningly creative flooring. This collection includes the boldest species, contemporary finishes and the most inspiring, realistic textures.
---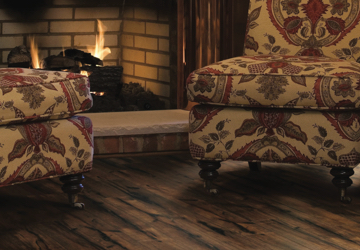 Floorcraft
An exceptional, in-style flooring choice, this collection includes everything from high-fashion styles to rich wood grains in a quality value laminate. With a versatile selection of natural wood and stone looks, you're sure to find the perfect fit for your lifestyle.